NO TIME TO READ? WATCH THE SHORT SLIDESHOW ON LINKEDIN or FACEBOOK
I believe you are aware that when you start your business in China, you will face unique business culture and mindset. As a Western guy, it took me many years to learn and adapt to the style and dynamics of the business scenario in China. After 24 years in this country, I am still learning new things almost every day.
Despite all the challenges, China is still the fastest-growing market almost in every possible segment. This creates huge motivation for companies, business people, and entrepreneurs to bring their products and services to this fascinating country.
As someone new to this scenario, you need to be aware of many details to avoid foolish mistakes that can set back your business momentum.
I will name 10 tips that can help you jumpstart your new adventure (and it is an adventure, believe me!).
1 – OPEN A WECHAT ACCOUNT
This is almost the only way people communicate in China, whether for business or private matters. Forget emails, WhatsApp, SMS, or any other means of communication that are popular in other countries.
To open a WeChat account you need someone from China to recommend you, so make sure you have someone ready to do so before you start the registration process.
WeChat has a 'Moments' section where you can post photos, links, and text. If your account is used also for business purposes, make sure you use 'Moments' wisely and with appropriate content. The new people you meet in China and exchange WeChat accounts with, are also the ones that can get to know you better when browsing your 'Moments'.
2 – CREATE A BILINGUAL BUSINESS CARD
When you start your business in China, don't use the regular card that you use in your country. Create a Chinese/English business card before your first meeting.
It is also appropriate if you can create a Chinese name for yourself. The best way is to ask a local Chinese person to suggest some names to you.
3 – CREATE A CHINESE PITCH DECK
It is a common mistake to arrive at a meeting in China with presentations or other marketing material in English. It shows disrespect and less commitment. Will you come to a meeting in the US with a presentation in Chinese??? You get the idea…
Also, don't try to save money and use Google translate for your material. There is no direct translation between English and Chinese; it is better to have a professional translation from a local person after briefing him/her of what your company and its products are all about.
Be aware of the difference between Simplified Chinese and Traditional Chinese; the former is used in Mainland China and the latter is used in Taiwan and Hong Kong.
4 – HIRE A GOOD LOCAL ASSISTANT
This tip is so important and I never get tired of stressing it; a good local assistant is a MUST even before you start meeting anybody in China. A good assistant will 'show you the ropes' of all the do's and don'ts, make you aware of the small details, and provide you with a lot of useful information that is available only in Chinese.
Don't use a temporary translator for your meetings! The person who joins you for the meetings should know your business and your personal style very well – it is not just about translating what you are saying; it is about get people to know you, in Chinese, via your assistant.
Oh, and make sure your assistant comes to every meeting! No matter if people know English; people in China are always more comfortable conversing in Chinese. It also lowers the risk of small (and big) misunderstandings.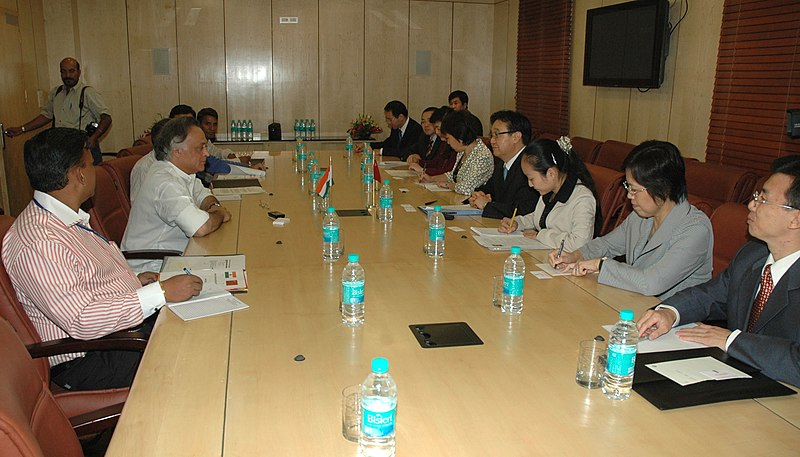 5 – COME FOR TWO-WEEKS VISITS
Busy business people think they can have effective business meetings in China if they come for 2-3 days, which are full of meetings. The Chinese business culture is different, and especially when you have just started your business in China; your counterparts would like to feel that you have enough time for them, both professionally and socially – the meetings are long and usually they drag into long lunch or dinner.
In many cases, from my experience, meetings are postponed or the schedule is changed at the last minute; if you have a plane to catch because you came only for 3 days, your chance to meet an important potential business partner or customer is gone. Make yourself available for at least 10 days, or even 2 weeks (.. and yes, stay in China over the weekend, and get to know better this amazing country and its people).
6 – SCHEDULE OUT-OF-THE-OFFICE MEETINGS
People in China will meet you in the office, but most of the business is done during lunch or dinner, in a trendy coffee shop, or over drinks in a fashionable bar. Never refuse an invitation to go out after a meeting in the office; it shows that your meeting partner would like to get to know you better and continue the dialogue.
And always control your drinking!
7 – DON'T RUSH!
Meetings in China can last for hours. When I used to visit suppliers up in the northern part of China, we started with lunch and continue our discussions over dinner, drinks in a bar and street snacks up until 2 am. It is not like this every time, but you need to prepare to spend a long time with the people in China, especially if they happen to like you and like to do business with you. Hey, this is what you came here for, no?
8 – GO DOWN TO DETAILS
Part of the business culture in China is getting down to details; it does not matter if the person you talk to is the CEO of a big distributor, he will also like to discuss details, in some cases on very technical issues.
This requires you to come prepared and to prepare well your assistant and anybody else who joins you for the meeting. As a CEO in China, I used to coach my team on a regular basis before every meeting, so most of the topics and questions were already dealt with offline, and during the meeting, we looked very professional and responsive (in Chinese).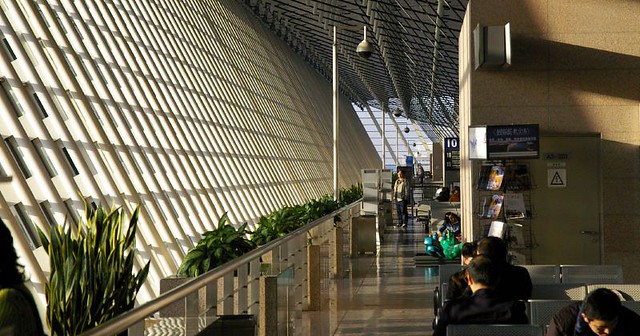 9 – BE READY TO TRAVEL
When you start your business in China you need to remember that this is a huge country. In practice, when you come for 10-14 days, you will have to plan the time for traveling. Whether you take a high-speed train or a domestic flight, the time you need to allocate for traveling from one city to the next is between 3-5 hours door-to-door, and sometimes even longer because of traffic jams (a big thing in China) or a busy airport.
You also need to be aware that certain flight routes are very busy (Shanghai to Beijing, for example) and last-minute delays, or even cancellations, can affect your planned schedule.
Take this into consideration when you plan your meeting schedule and accommodation.
10 – SPEAK CLEARLY!
In many cases, your audience can understand English, even if they prefer to speak in Chinese. Speak clearly, using high-level English (never underestimate your counterparts), but don't use your regular native idioms that can confuse people.
A good example would be a phrase such as 'tip of the iceberg', which has no equivalent in Chinese and cannot be translated directly. Again, even if you know that your audience speaks English, you need to let your assistant translate back-and-forth the whole discussion.
TO CONCLUDE
I hope you find all the above tips useful when you start your business in China and making the first steps. Don't hesitate to comment below in case you have more questions or suggestions.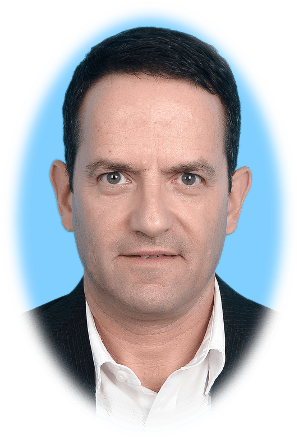 Udi Baran
General Manager
zeyuan consulting
The author is working and living in Asia-Pacific for the last 24 years and has extensive experience in leading manufacturing facilities and business operations in China for Fortune 500 companies in the electronics and food ingredients segments. Currently, the author lives in Shenzhen, China.